CAR WINDOW TINTING BRISBANE
Q Tint – Car Window Tinting Brisbane, we specialize in car window tinting Brisbane, for all your legal tint needs. We are open 5 and a 1/2 days a week. By appointment. We strive to offer only the best window tint for your personal car, work or transport vehicles. It is important to understand the real facts about window films and the purpose they have for your vehicle. We can test your glass free of charge (call to make appointment) and show you exactly how UV and IR (900nm and 1400nm) your glass is allowing through inside you mode of transport and advise which window tint will improve comfort levels, glare, UV and infrared and measure the VLT to comply to state laws. We stock ultra dark, ceramic and high rejection IR films….. Click for pricing and for monthly specials

Purchase any of our range of automotive window films during winter and receive up to $40 off, or strip your old film for $30. (conditions apply) Starts Monday 10 June 2019.
Paint Protection Film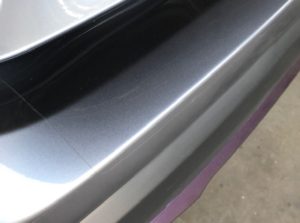 PPF or paint protection film, is a self healing product that protects the cars paint work from scratch's and scuff's and other environmental hazards. It is virtually invisible and last's for years to come. Boot lip's from $99, door edges from $22 per door.
Window tinting facts
It's a known fact that Australia has the highest number of skin cancer cases in the world. High quality window films block 99% of harmful UV rays and films such as UltraGard NX42, block over 80% of infrared. These two factors alone can provide you with excellent protection from the harmful Queensland sun. The Cancer Council reported that about 2 in 3 people in our country will develop skin cancer before they turn 70. Also, 750,000 Australians are diagnosed with skin cancer every year. Melanoma accounts for 12,000, which is supposed to be a rare type of skin cancer. This is associated with Australia's location as well as its year-round climate.
Read More